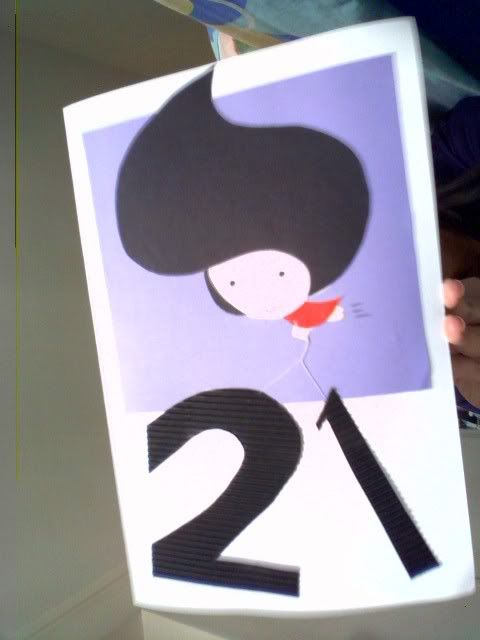 Redid the card.
Looks way better than before.
BBQ last night was not bad.
Tons of food.
Loved the cheese sausage.
Reached home at around 1am yesterday.
Woke up at 1330 today.
Longest I've slept so far.
The streets at night looked the best.
Slightly hazy/misty and quiet.
The weather is so freaking hot now.
I hope the postman comes tomorrow.
So that I won't have to wait till Saturday for them to redeliver...
School's starting.
Hopefully I'll get the morning slots, then I can work in the afternoon...
Work is boring.
Everytime I ask the manager for work, he'll say "WAIT".
And I don't know what to do while WAITING.
Vampire Knight's soundtracks are nice.
The sound of the violin/cello/whatever is nice.
I like these kinds of songs.
Slow and mysterious.
I HATE slow and MUSHY/LOVEY-DOVEY songs.
Slow and MYSTERIOUS is so much better.
Still Doll - Kanon Wakeshima